Being a bridesmaid this summer, I decided to begin my quest for a fashionable "dye-able shoe." (two words that never belong together) Thankfully the dyeable color is Fuchsia, a cute color to sport again. As most searches begin in my world, I headed to Google to investigate. The results page was full of freaky sites with the scariest shoes I've scene in a long time! I mean it! The shoes look so depressing, old fashioned, akin to wooden toys shoes & bad knockoffs.
After about an hour or so of unsatisfied results, I had a break through on Zappo's & My Glass Slipper! Finally and thankfully dyeables have made out with some of the fashion world (Kate, Stuart, Badgley) thus likely to be made in a country I know loves real leather and sex appeal: Italia! You have spend a little time surfing the sites but it's much better and totally worth it. Now I need help deciding: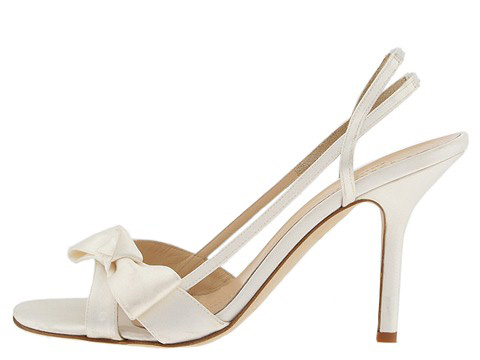 If I could, I'd throw these in my purse (yes they're dyeable too!) for after party when my feet are saying no more awesome dance moves auv....
LIKE but out of the budget this time:
super sad-these is not dyeable but adorable, no? Badgley Mischka